Activator® Technique in West Knoxville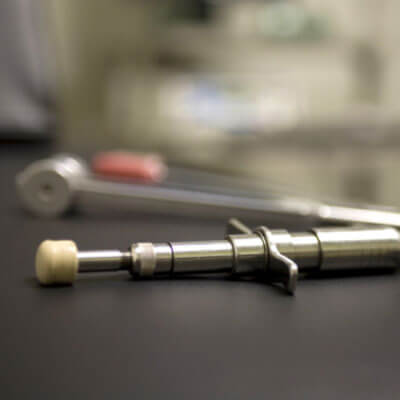 Many people are reluctant to try chiropractic care because they're afraid they'll get "cracked" or "popped." That's not the case with the Activator handheld instrument, which provides precise, painless, and gentle adjustments where and when you need it most.
This technique is highly effective and often ideal for patients of all ages, from children to seniors, due to its gentleness. Activator is also ideal for pregnant women or those with arthritis or osteoporosis.
What to Expect
The Activator instrument delivers consistent low-force, high-speed thrust. It also makes the directed energy more precise, given at the exact angle necessary to best add motion to a joint.
Because it's many times faster than hand adjustments, the body rarely tightens to resist, making adjustments comfortable and effective. The Activator instrument is also helpful for adjusting elbows, wrists, knees, and other joints of the body. Perhaps the best part of getting adjusted with the Activator is that there are no popping sounds to be heard.
The Follow Up
After your adjustment, we retest to ensure the desired changes have been produced. Testing afterward helps us deliver high-quality care and high levels of patient satisfaction.
Schedule Your Visit
If you're interested in a gentle, advanced chiropractic adjustment that's comfortable for all ages and stages of life, contact us today to book an appointment!
CONTACT US »

Activator® Technique West Knoxville, Farragut TN | (865) 966-5885