Acupuncture in West Knoxville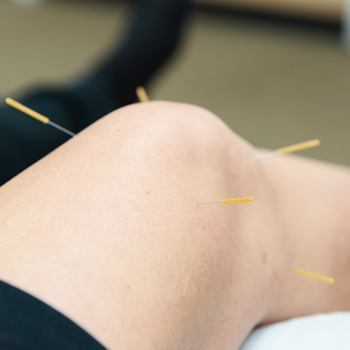 As a chiropractor certified in acupuncture, Dr. Dan provides an in-depth health approach to many issues that you may be dealing with. If he feels it's necessary, he'll recommend combining chiropractic care with acupuncture. Often, he sees many people for the following reasons:
Anxiety
Chronic conditions such as arthritis
Headaches
Pain management (e.g., back or knee)
Smoking cessation
Weight loss
Offering a Needle-less Option
At Volunteer Chiropractic, we provide traditional acupuncture and needle-less acupuncture using microcurrent technology. This noninvasive form allows you to experience the healing effects of acupuncture without needle insertion. Those who have chosen needle-less acupuncture have been pleased with the results.
Acupuncture FAQ
Many people are concerned that the needles are like huge hypodermic needles that you'd see at the hospital. On the contrary, the needles used are small and ultra-thin, about the same size as a diabetic needle. They are different, as they are not designed to cut the skin like a needle used in giving a shot.
A few insurance companies cover acupuncture. We can check your benefits to determine if you have coverage.
We usually ask that a patient allocate an hour for the entire appointment, which covers everything involved, including the treatment time, which can be 25-30 minutes.
Five Element Style
Though there are different styles of acupuncture, we primarily utilize Five Element, which is based on understanding Qi, which is life energy . The Five Elements are Wood, Fire, Earth, Metal and Water. Each embodies a distinctive feature of the Qi energy that is vital when it comes to the continual vigor and movement of nature.
CONTACT US »
Experience the many benefits of acupuncture. Contact us today to book an acupuncture appointment!

Acupuncture West Knoxville Farragut, TN | (865) 966-5885