Our Services
Because no two patients are precisely alike, we never take a one-size-fits-all approach to care. Instead, Volunteer Chiropractic offers a comprehensive suite of services all under one roof for your convenience.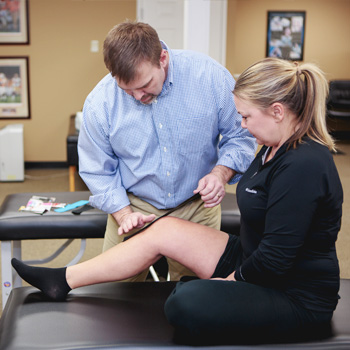 Acupuncture: This form of Traditional Chinese Medicine can provide effective pain relief and more.
Chiropractic care: By removing nervous system interference using various chiropractic techniques, you can function better and feel better.
Cupping/Gua sha: These techniques are effective for stubborn soft tissue restrictions and trigger points.
Dry needling: This technique is used for muscle pain including myofascial pain (like tendinitis, carpal tunnel), radiating pain (such as sciatica) and pain (like sprains and strains) that doesn't respond to traditional methods.
Manual stretching: We'll provide you with exercises for you to do at home. These programs can be emailed to you, making it easy for you to take your healing to a new level so you can stay well, longer.
Massage therapy: This type of treatment can enhance your healing, improve flexibility and help relax muscles, particularly when combined with chiropractic care.
Ready to get started?
If you'd like to find out more about these services and how they can benefit you, book an appointment today at our West Knoxville practice!
CONTACT US »

Our Services West Knoxville | (865) 966-5885