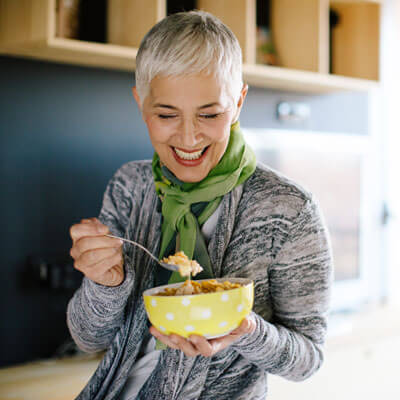 Paleo, keto, Mediterranean, low-carb. It's no surprise that many people seek to adopt a new diet in the New Year. Whether they're looking to pare pounds or boost their health they often jump on the latest diet bandwagon for a few weeks before falling off of it. Then they typically repeat the cycle.
Diet Is a Four-Letter Word
It's no wonder that diet is a four-letter word-it carries the same negative connotation as a curse word. While a diet usually isn't sustainable, making healthy eating choices is. Whether you want to go vegan or ketogenic, it's important to make those new dietary choices a lifestyle, not a short-term fix.
Which Diet Does Dr. Dan Recommend?
It might surprise you to learn that Dr. Dan doesn't recommend a particular diet to his patients. That's because there's never a one-size-fits-all diet. Every person is different and has unique dietary needs. "Any diet that people choose can work as long as they follow it and make it a lifestyle," he says. Dr. Dan recommends that you select the one that you feel comfortable with and are familiar with. "I also encourage people to experiment with different ones," he adds.
You also want to pick a healthy eating plan that doesn't feel like a chore. When meal- making is enjoyable, for example, you'll be more apt to stick to your plan.
Moderation Is Okay
From birthdays to holiday get-togethers, there always will be special events when you'll want to indulge a bit. Don't beat yourself up over having one extra cookie or a piece of birthday cake. As long as you're sticking to your healthy eating plan most of the time it's okay to cheat occasionally.
Note How You Feel
Perhaps eating wheat gave you headaches or consuming dairy resulted in digestive distress. If you remove foods like those from your diet and recognize that you feel better you'll likely want to continue your healthy eating ways. Always pay attention to how you feel after eating certain foods and adjust your diet accordingly.