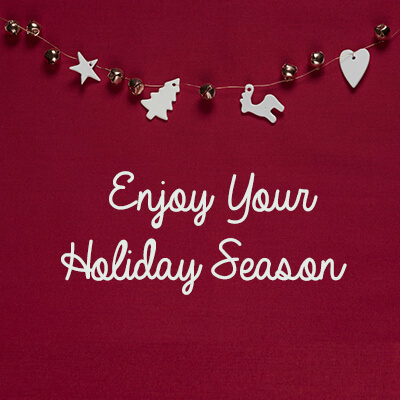 Shopping, baking, card writing, entertaining. The holiday to-do list goes on and on for many of us this time of year. With so many things to do and so little time to get them done, it's no wonder that stress is heightened during the holiday season. Stress is one of the biggest things that contribute to people's poor health. If left unchecked, stress can lead to muscle tension, high blood pressure, mood disorders and more.
How Chiropractic Can Help
The good news is that chiropractic tunes up the nervous system and takes care of any tension or trigger points, allowing the stress levels inside the body to lower. You essentially become uncluttered inside. When your body functions at a 100% you can concentrate on all the things you need to.
Dial Back Expectations
In addition to getting adjusted on a regular basis, particularly during the holiday season, there are some other things you can do to reduce stress in your life:
Pick names for a gift exchange. Instead of buying for every member of your extended family, consider drawing names and doing a gift exchange. And of course, with online shopping, there's no need to contend with the crowds at the mall and search for a coveted parking space.
Buy your Christmas cookies. With work and family demands, you're busy, so there's no shame in heading to the grocery store or your favorite neighborhood bakery and buying a batch of Christmas cookies.
Exchange traditional holiday cards for a social media post. Nowadays, it's common for individuals and families to use social media to post their holiday photo and seasonal greetings. Doing so saves time and money.
Reserve some "me time." Take some time this holiday season to unwind. You deserve it! Read a good book, listen to some sounds of the season, take an invigorating walk or call a friend to catch up.
Take on your holiday to-dos without the stress. Contact us today to schedule an appointment!